UAE National Anti Doping Agency leadership.
Colonel Dr Reema Alhosani, The president of UAE National Anti-Doping Agency is a consultant sports physician, working in GHQ OF Abu-Dhabi police, graduated from Faculty of medicine & health science in UAE and continued Master and PhD degrees in sports medicine from Nottingham University in UK. She head the approval committee for fund for elimination of doping in sports in UNESCO (2020-2021). She is a FIFA & AFC medical and doping control officer and member of AFC Medical committee. Additionally she was Ex-deputy chairperson of the medical committee in UAEFA and Ex-member of UAE Olympic medical committee. Using her experience in sports medicine, she is leading now the UAE National Anti-Doping Agency with many strategic plan put in place to fight doping in sport, implement better testing strategies and educate athletes all over UAE and through available channels on the disadvantage of doping and how to keep clean. Dr Alhosani has a wide experience in sports medicine and doping control and one of the pioneer female physician in this specialty in the UAE. She lead many National and international tournaments in FIFA, AFC, and the UAE (FIFA Women world cup in 2018, 2019, FIFA Club world cup 2017,2018, FIFA U17 World cup, AFC 2019, U14, U16, and U19, Abu-Dhabi tour 4 edition and emirates tour 2 edition). Team physician for the women first national football team 2017. Head of medical section (medical director) in medical service department of Abu-Dhabi police from 2012-2017. She participated as speaker and instructors in many national and international conferences. Furthermore, she is an examiner in Abu-Dhabi department of health for sports medicine specialty. Looking to improve sports medicine in UAE and work together with all concerned parties to do so. She has many initiatives such as licensing sports clubs and its staff in the emirates of Abu-Dhabi, initiation of sports medicine clinic in Abu-Dhabi police and proposed a project on medical fitness for recruits and pre-training evaluation and initiation of sports medicine society in the UAE. Interested in in epidemiology studies, injury prevention and women sports in addition to research. Dr Alhosani volunteered in many activity and worked with many task force team to improve sports medicine in UAE like talented athletes project in UAE. Her passion to sport is unlimited, love sports, exercises and want everyone to love it but keep the spirit of sport.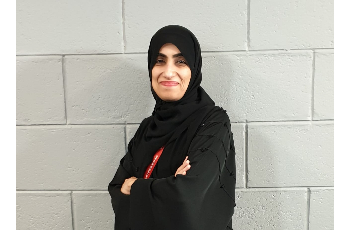 Reema Alhosani
President of UAE National Anti-Doping Agency
Colonel Dr Reema Alhosani, The president of UAE National...
Faisal Haji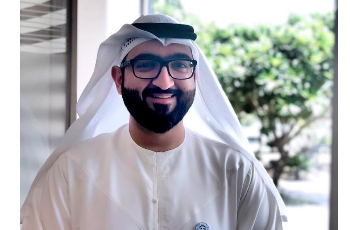 Faisal Haji
Deputy President Of UAE National Anti-Doping Agency
Faisal Haji
Danya Saeed Butti Ali Almheiri licensed Clinical Pharmacist and the Head of Pharmacy Department at Healthpoint Hospital a branch of Mubadala Healthcare. She have worked at Healthpoint since September 2014 as a senior clinical pharmacist providing clinical services to surgical orthopedic and medical patients in both inpatient and out patient setting and managing the hospital formulary database. She have developed the clinical pharmacy service according to the international standards and evidence -based practice in a format the suits Healthpoint Hospital requirements focusing on 'transitions of care'; medication reconciliation, perioperative medication management and Hospital Bedside discharge services 'a pharmacy stop at the patient bedside'. She worked continuously with IT department to optimize the Electronic Medical Records system (Cerner) and (OMNICELL) automated medication management systems for the patient highest safety outcome, the pharmacy department efficiency and the hospital effectiveness. Healthpoint pharmacy department is the first site outside US implemented SinglePointe 'patient-specific medication management' a patient safety initiative. Her major accomplishment besides implementing highest standards in pharmacy practice was the transformation of the pharmacy department to a 'revenue making department' which significantly supported the organization objectives and business value through but not limited to establishing a strong and meaningful Pharmaceutical Procurement Strategy guideline. She see herself as a leader capable of operating and delivering hospital wide projects, training and managing healthcare professionals to providing optimal quality of medical and pharmaceutical services and lead the healthcare organizations into the next level in UAE.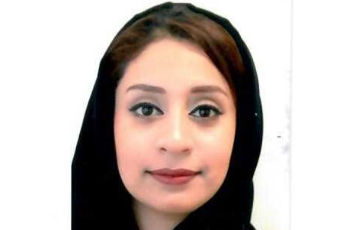 Danya Saeed Butti Ali Almheiri
Board Member
Danya Saeed Butti Ali Almheiri licensed Clinical Pharmac...
Dr. Asma Al Nuaimi works as Consultant Endocrinology and Diabetes at sheikh Khalifa Medical city (SKMC)- Abu Dhabi. She earned her medical degree from the UAE University and completed her postgraduate training in Internal Medicine Followed by Fellowship in Endocrinology and Diabetes for which she earned her certificate from Royal College of Physician of Ireland (RCPI). Dr. Al Nuaimi also holds a post graduate Diploma in Clinical Education from National University of Galway Ireland (NUGI) and completed Global Clinical Study Research training (GCSRT) form Harvard University. Most recently, Dr. Al Nuaimi joined UAE NADO as a board member and dealing with issues related to Therapeutic use Exemption (TUE) committee and CCQ. Apart from her professional life, she loves sport and specially cycling that gives her freedom and keep the level of fitness.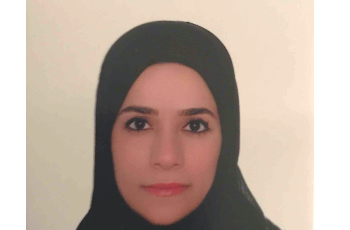 Asma Al Nuaimi
Board Member
Dr. Asma Al Nuaimi works as Consultant Endocrinology and...
Dr. Matar Ali Ruwaished Al Neyadi, a practicing physician in the Medical Services Department at the General Command of Abu Dhabi Police. He have more than five years experience in the field of professional medical examination as well as doping test. He love sports from a young age, He like to see all segments of society practicing sports, because sports broadcast in the body and the mind and vitality and positive. He do not like fanaticism in sports, and He like to watch fair competition in it and show sporting spirit among competitors in various sports. As a doctor in addition to his passion in sports, he would like to dedicate this to the service of the sports system, and he strive to achieve the principle of fair competition and fighting fraud in sports, as one of the family members of the National Anti Doping Committee in the United Arab Emirates, in addition to putting a fingerprint in the field of anti-doping at the level Regional and international.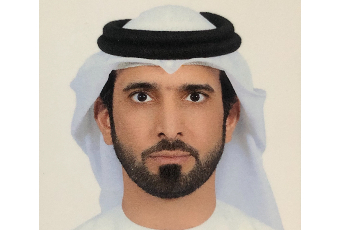 Matar Ali Ruwaished Al Neyadi
Board Member
Dr. Matar Ali Ruwaished Al Neyadi, a practicing physicia...