TUE & Blood Doping Test Workshop - UAE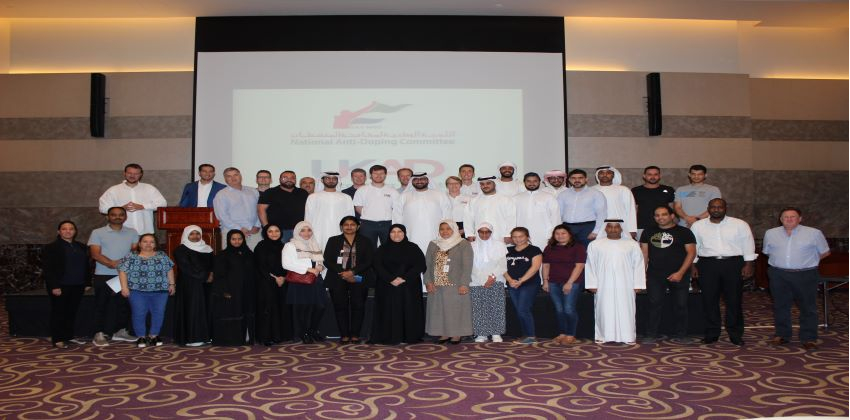 September 17, 2019
UAE NADA holds a workshop to discuss "Therapeutic Exemptions" in collaboration with the British Anti-Doping Agency "UKAD", attended by doctors, administrative and technical cadres of the UAE sports union and clubs.
The workshop activities have been inaugurated by Mr. Faisal Khalil Haji, vice president of the National Anti-Doping Committee. The workshop has been attended by Dr. Matar Al Neyadi, member of NADA, along with many doctors, sports clubs and unions' administrators and therapists.
Mr. Haji said that the workshop aims at introducing medical, technical and administrative cadres in the sports unions to the concept of therapeutic exemptions regarding doping tests and the procedures followed to obtain a therapeutic exemption in order to protect athletes from falling in the trap of doping unknowingly.
Back to News