WADA Conference - Katowice 2019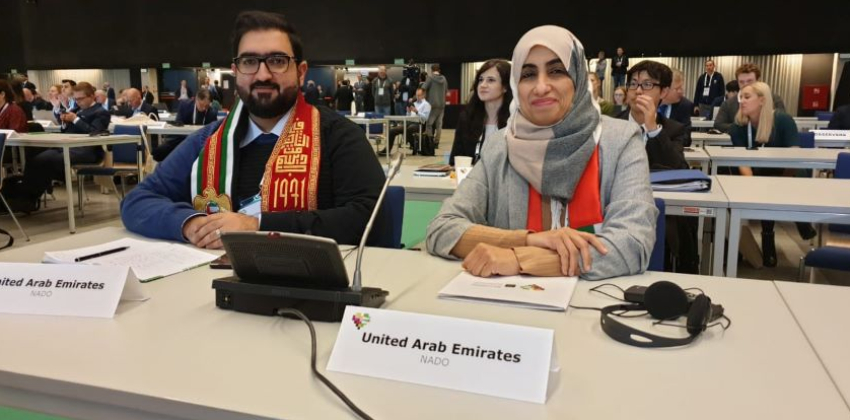 November 04, 2019
The President of the National Anti-Doping Agency, Dr. Reema Alhosani, who participated in the World Anti-Doping Conference, held in the Polish city of Katowice, discussed a number of important amendments related to policies, education, penalties and legal regulations, noting that these amendments will enter into force formally from 2021 and the National Anti-Doping Agency will circulate amendments to the Sports Union in the UAE.
Alhosani said on the sidelines of her participation in the conference, accompanied by the Deputy Chairman of the National Committee, Mr. Faisal Haji,
"Participants in the conference discussed the importance of new amendments to address the growing instances of athletes doping, and that these modifications were made based on their urgent need in the light of research conducted recently in the field of anti-doping. More than 1,200 people, including heads of national agencies, are participating in the conference.
Back to News